Discover the Importance of the Supporting American PCB Act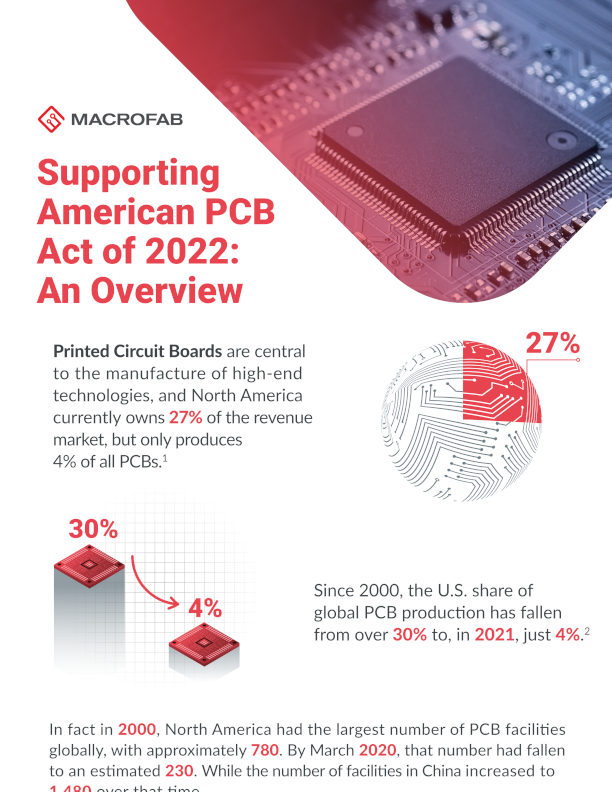 The Supporting American Printed Circuit Boards Act aims to provide incentives and funding for domestic PCB manufacturing and research, including tax credits and grants. By promoting the growth of this domestic industry, this bill is expected to drive down costs and improve quality. Additionally, it will help ensure the United States has a stable supply chain of critical technology components in the face of global disruptions. Don't miss out on the opportunity to learn more about this groundbreaking legislation - download our Infographic now.
Register to Download
To download this document, please complete the form below.
What It Is
An infographic introduction to important legislation
Who It's For
Anyone in the domestic electronics industry
How To Use It
Get to know how this important legislation may affect your business.