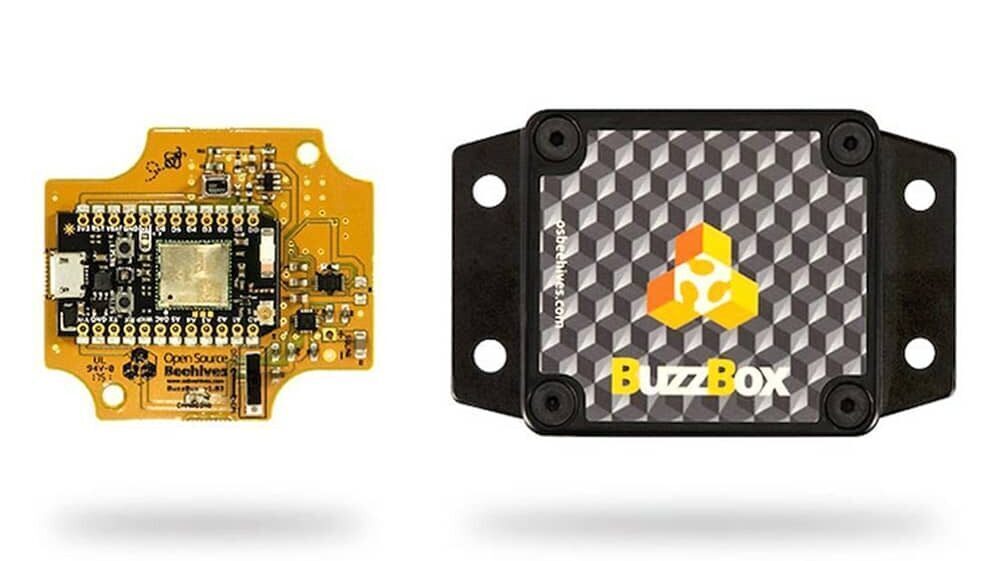 MacroFab Blog
Step by Step Guide to go from Prototype to Production with MacroFab
Related Topics
We'll provide a clear summary of the most common circuit board testing methods improving your PCBA manufacturing process.
Some companies insist their teams focus less on the quality of PCB fabrication and more on 24-hour turnaround times
Eight weeks remain until Lunar New Year begins. What do you need to know right now?
Other Resources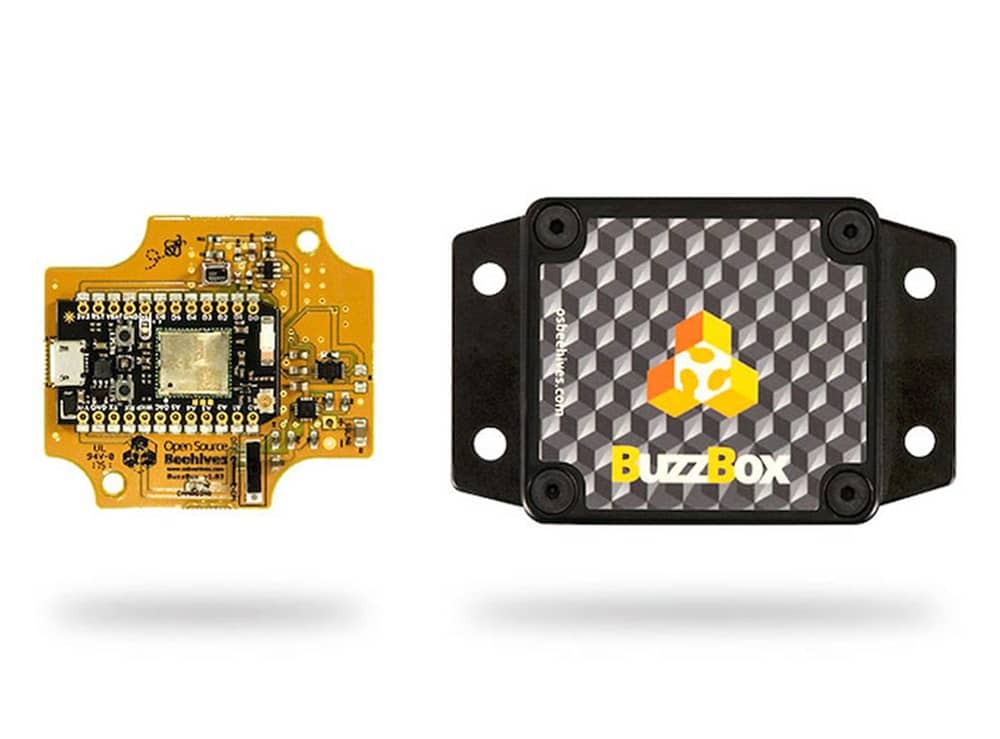 Turnkey PCB Assembly and Box Build manufacturers are a hard find, and it is easy to understand why one-stop shops for prototype to production don't exist at every turn. There are hundreds of manufacturers who can help with specific aspects of products, but very few who can provide a turnkey service end-to-end, while guiding the product towards a successful launch.
Putting together a ready-to-ship product with sub-assemblies produced by multiple manufacturers is the hardest part of going from functional prototypes to production, and often the lack of coordination between all parties involved is what introduces the biggest delays. Knowing how much time to allocate to each phase of manufacturability validation and making timely decisions is critical to staying on track to meet your schedule.
To ease any anxieties about basic product management or timelines that go into scaling up product production, check out the guide below which thoroughly outlines each stage of a typical electronics manufacturing process. And yes, MacroFab will work with you through each of these phases.
Prototyping/Electrical Validation Testing (EVT)
QTY: 10-25 units
Time: 10- 25 business days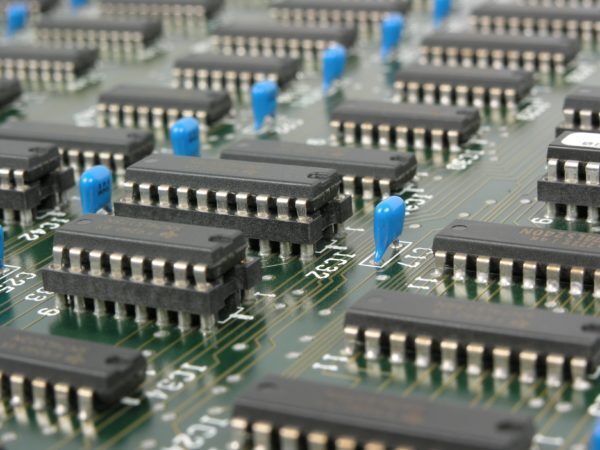 Whether you have never brought your hardware idea to life or you are already in the process of producing at high volumes, we personally advise all customers heading into production to prototype their product with their contract manufacturer (CM) first. We want to ensure you are satisfied with the quality of work before committing to thousands of units and dollars. It is also important for the CM to get to know your product, ensuring preparation for a great build can start early.
Electronics Validation Testing Goal: A small first article test run of your electrical design to validate key product purpose and functionality.
What it looks like: Prototyping is one of the fastest stages and can take anywhere from 10 days to five weeks, depending on the complexity of your board. During this stage, it is recommended that you stick to first article quantities (10 to 25). This is to compensate for unforeseen failures stemming from design flaws, parts selection, fixture/tooling review, and process definition.
Once your order is complete and you have submitted payment, our team will validate your design and Bill of Materials (BoM) to make sure we have everything we need for the build. If anything comes up during this process, we will contact you with feedback and questions. For example, MacroFab will contact you if there are any stock issues on your BoM, so you can make the appropriate adjustments to your build, prior to production. Prototyping will begin once your design is validated.
Typically, it takes about 3 to 4 weeks from the time you order your prototype to receive it on your doorstep, depending on the complexity of your build. To validate designs quickly, some CMs offer rapid prototyping options. MacroFab offers 10-day prototyping.
After receiving your prototypes, you will want to establish a functional testing procedure for your units and freeze that procedure. The more basic the procedure can be, the easier it will be to scale up the process to handle mass production quantity.
Electronics Validation Testing Outcomes:
Final electrical design
Frozen BoM
Frozen functional test
Should you have some hurdles with your prototype, we recommend iterating on your prototypes until you achieve the desired outcome. As frustrating as these can be to a timeline, we highly recommend iterating on your prototypes until you have caught all potential issues. Being proactive this early in the game will eliminate risks, potentially saving time and money in the long run.
Lead times may be affected by the following:
Discovery of circuitry or schematic issues
Component shortages and lead times
Components that require special handling (such as a microphone sensitive to reflow oven heat)
Discovery of design flaws
Failing functional test
QTY: 10-50 units
Time: 6-8 weeks
Design Validation Testing Goal: The goal of the design validation stage is to produce a first article build of your entire product, including all items such as enclosures, screws, and packaging. This is the best stage to evaluate project costs and production volumes. This is also a good point in time to start procurement on any long lead-time items you know will not be dropping off your BoM.
What it looks like: This is the longest stage of the production process and can take 6 to 8 weeks. We recommend keeping these quantities low (50 units max) and set few expectations for their end-use.
If you are planning for a full box build production, you will want to sample as many combinations of product materials as possible to achieve the end product of your dreams. During this stage, you will provide your first mechanical BoM for your product. For a typical hardware device (eg. wearables) this would include items like an enclosure, miscellaneous hardware, lithium batteries, USB charging cables, product material packages, and foam inserts. MacroFab can help you sample from multiple vendors as well, so you can weigh out the variables of cost, timing, and quality for your project.
As procurement takes place on the manufacturer's end, you will want to prioritize creating the first draft of your assembly instructions, serialization requirements, and programming/testing procedures. Set up your initial expectations for the build, define and validate unique processes and equipment, and submit those so we can help you improve these instructions as you get closer to completing this stage. These instructions will be used for your DVT build, as well as the first items used for review and feedback.
Once procurement is completed, your product will go through its first box build. MacroFab will analyze your instructions and collaborate with you further on additional improvements. Feedback will be gathered on recommended updates and the product will be evaluated on its scalability.
After you have approved your build design and selection of your end product, MacroFab will procure sample quantities for all of your final materials. From here you will make the necessary updates to your project documentation. Doing all of this will advance your project to the final Production Validation Testing phase.
Design Validation Testing Outcomes:
2nd draft assembly instructions
Frozen firmware for program and test
First draft program and testing troubleshoot guide
Frozen mechanical Bill of Materials for your product materials
First draft Quality Control Guide (This will be the outcome your team creates after reviewing your samples units)
Should you encounter hurdles with your DVT stage and discover that none of the final samples led to your perfect product, your next viable step will be to start a second iteration.
Risks:
Missing steps in assembly process
Exclusion of language to cover quality standards
Product materials not matching tolerances

Ex: a screw not fitting in your enclosure as expected
Ex: key process of gluing is not under control

A need for additional materials, unexpected costs associated with sampling
Production Validation Test (PVT)
QTY: 50 units max
Time: 3-5 weeks
Production Validation Testing Goal: The goal of the PVT stage is to conduct a mock run of your mass production processes and give your product the gold star it needs to be high volume ready. The priority in this stage is to make final tweaks to your processes and ensure your quality standards are being met. The final outcome of this stage is to procure all outstanding materials for your full production build. The results of this stage should allow your product to seamlessly transition to a mass production ramp-up.
What it looks like: This stage is a looked at as a condensed version of DVT, the procurement timeline should be shorter and the build more efficient. This stage can take 3 to 5 weeks depending on lead-time of the parts needed to be procured. Low volumes are still suggested, and these units can be used for marketing or advanced presale purposes.
Run through of PVT is almost identical to your DVT stage but rather than work with samples of different product materials, you will be running through the small build with your final picks to make sure there is nothing missing from your build instructions.
The manufacturing team at MacroFab will run through your build with all of the final processes in front of them and work to get out any potential questions or concerns that could come up as a roadblock during mass production.
The end result of the build should be 25 to 50 successfully built-up units and a full green light to purchase all mass-production materials. This will ignite manufacturing to proceed with purchasing and creating any tooling or equipment needed for your build. You may think this step of procurement is coming late in the process, but it is important that you are 100% certain before financially committing to anything.
Production Validation Testing Outcomes:
Final assembly instructions
Final Quality Control Guide
Final program and testing troubleshoot guide
Full procurement for mass production
Manufacturing of tooling and equipment

SMT stencils
PTH wave solder pallets
Die cuts for packaging
Should you have hurdles in your PVT stage, your next step is to rethink your process and run another iteration. The chances of an unsuccessful PVT stage should be minimal, but if roadblocks occur, they're likely to be major and should not be overlooked. As difficult as it may be to pause a timeline at this stage, it will absolutely be the best scenario for the integrity of your product.
Risks:
Last-minute manufacturer order drops on components
Major failures in program/testing
Mass Production (MP)
QTY: 1000 minimum
Time: 4-6 weeks
Mass Production Goal:
Since you've had a successful PVT stage, the major goal of MP is to get a marketable product into the hands of your end-users as smoothly and quickly as possible.
What this looks like:
We will take a full inventory of all your mass production materials to ensure they are ready for the production line. Ship time can take anywhere from 3 to 10 business days. This shipping timeline very much lies in the hands of customs and duties across the US border.
MacroFab's partners reiterate the inventory check once the materials are received to ensure everything is present for the build. Manufacturing is launched within 2 to 3 days after receiving and checking the materials. Depending on the complexity of your build, production time is 10 to 20 business days for quantities ranging from 1000 to 25,000 units.
Post-production, the partner will ship your full batch of product to MacroFab headquarters for the final QC check. Shipping to the states is typically faster and can take 4 to 5 business days. After passing the quality control inspection, the product will be shipped out to you or directly to your customers!
Mass Production outcome:
Getting your product to market!
Risks:
Unexpected quality control issues due to mass assembly
Shipping or custom delays
Part shortages towards the end of production
Conclusion
Getting your product from initial prototyping all the way through mass production can be a daunting task. Working with turnkey PCB manufacturers like MacroFab will make the process easier. Utilize our self-service platform for your iterations, then work with our production team for your high volume runs. Doing this will ensure seamless manufacturing as you scale your new product. For any questions, please reach out to support@macrofab.com.
Ready to Get Started?
Create Your MacroFab Account Today
Get Started
Related Blog Posts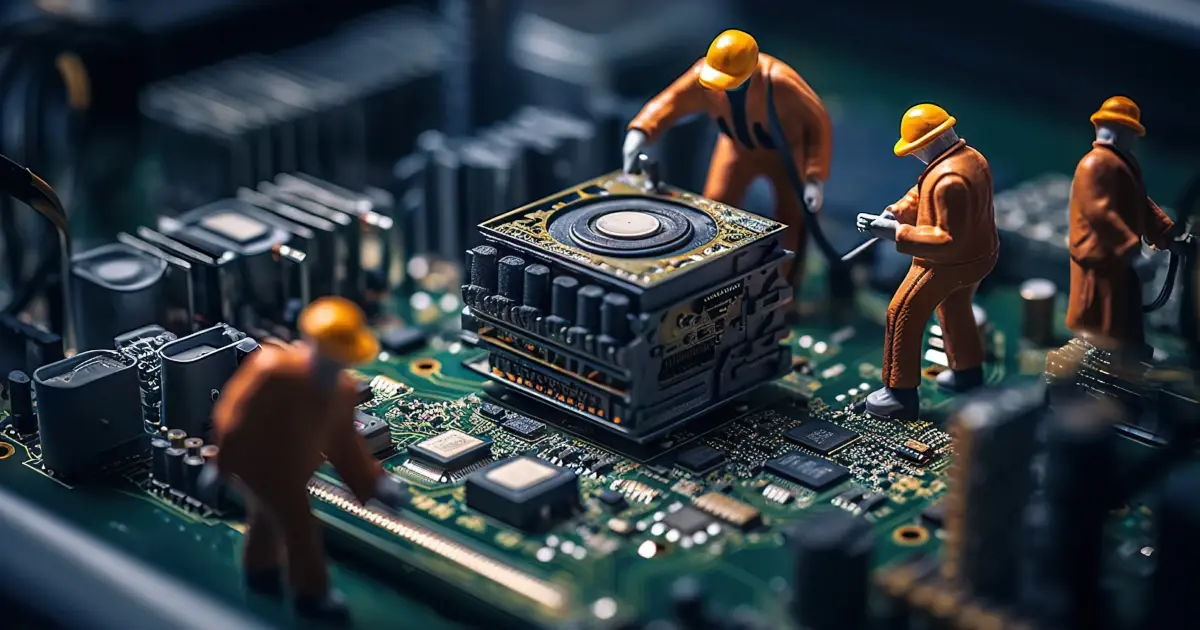 We'll provide a clear summary of the most common circuit board testing methods improving your PCBA manufacturing process.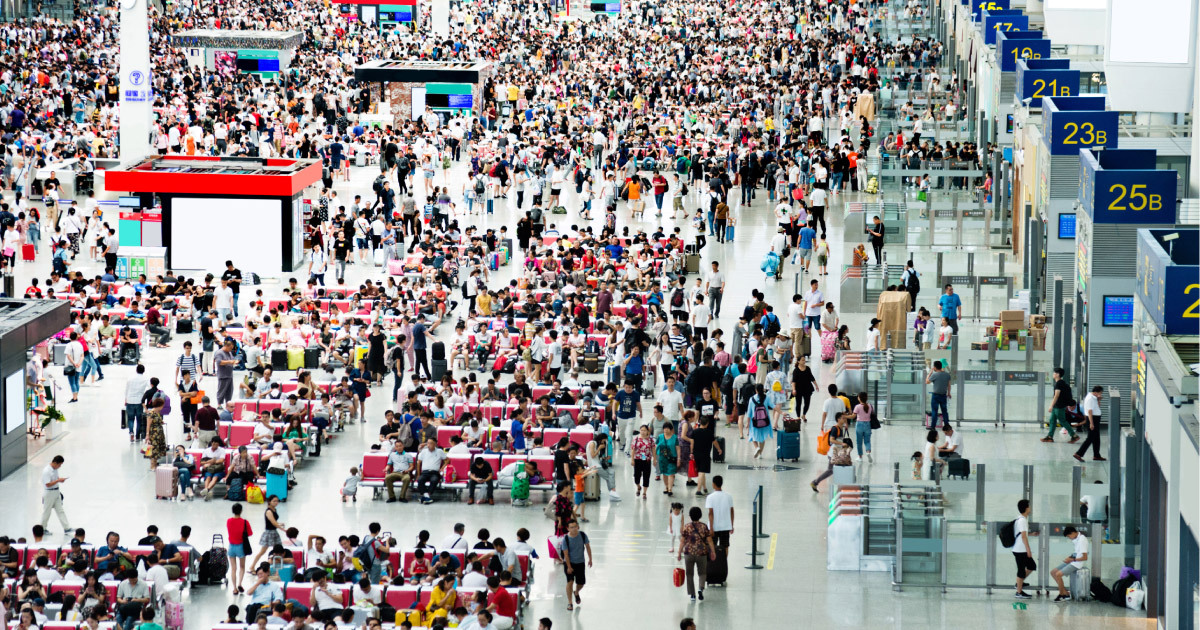 Eight weeks remain until Lunar New Year begins. What do you need to know right now?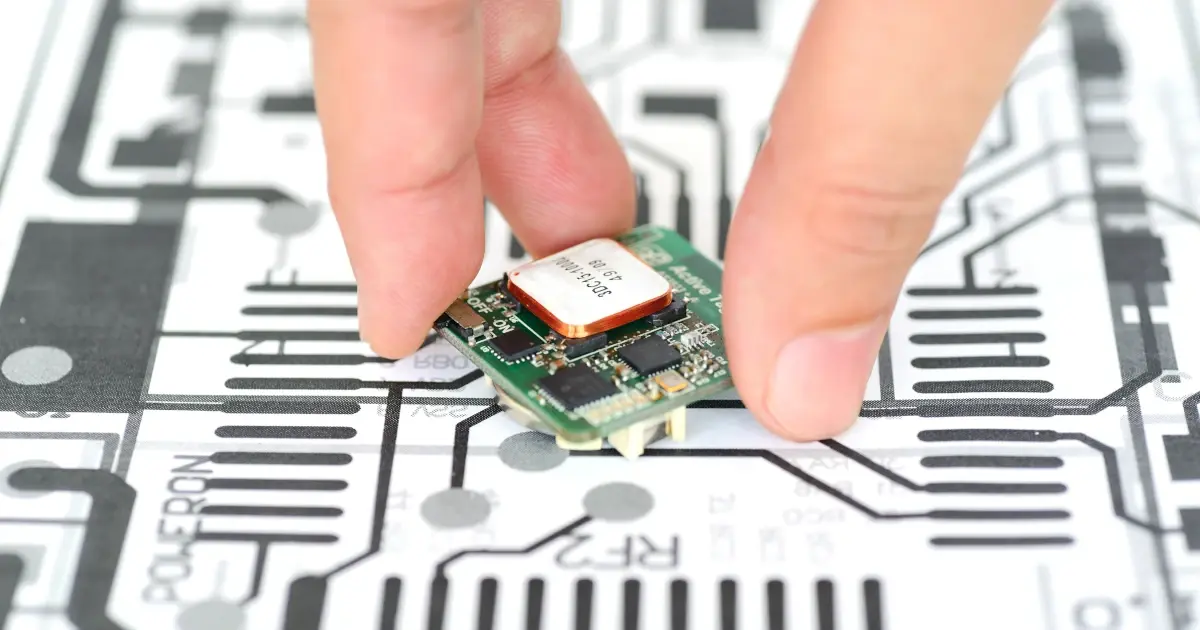 Some companies insist their teams focus less on the quality of PCB fabrication and more on 24-hour turnaround times
About MacroFab
MacroFab offers comprehensive manufacturing solutions, from your smallest prototyping orders to your largest production needs. Our factory network locations are strategically located across North America, ensuring that we have the flexibility to provide capacity when and where you need it most.
Experience the future of EMS manufacturing with our state-of-the-art technology platform and cutting-edge digital supply chain solutions. At MacroFab, we ensure that your electronics are produced faster, more efficiently, and with fewer logistic problems than ever before.
Take advantage of AI-enabled sourcing opportunities and employ expert teams who are connected through a user-friendly technology platform. Discover how streamlined electronics manufacturing can benefit your business by contacting us today.