Related Topics
Lately, numerous companies have begun reassessing their global value chains and moving electronics production closer to home.
In the coming years, reshoring may be the key to maintaining the US economy's stability.
The warehousing crunch has put a strain on electronics companies that rely on quick delivery of electronic components or PCBAs, especially from overseas.
Other Resources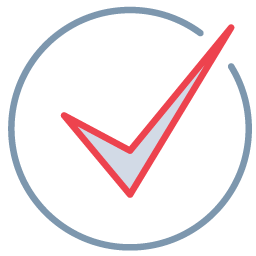 Checkpoint
Reshoring can be seamless when planned carefully and approached correctly.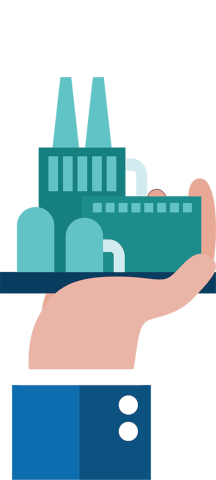 Successful reshoring requires careful planning and execution. Bringing electronics manufacturing back from abroad is no small endeavor, but it can reap big rewards by decreasing supply chain disruptions, improving total production costs, and increasing competitive advantage. This is especially true for companies that have relied on outsourcing for decades.
Depending on your strategy, reshoring may involve uncomfortable steps, including contracting with manufacturers in unfamiliar regions, uncovering tribal knowledge, updating documentation, setting up new production processes, and more.
Any gaps in planning or execution can cause major production issues. But organizations trying to recover from the pandemic and build a solid foundation for future growth cannot afford production downtime.
But reshoring doesn't necessarily mean productivity loss. When reshoring is planned carefully and approached correctly, it can be seamless. To that end, here are the five steps to reshoring a successful project.
One: Create a Plan
The first step in reshoring is to create a plan with input from key stakeholders. These stakeholders should represent all parts of the production lifecycle. Procurement professionals, electronics engineers, and product managers should all have a voice in the reshoring process.
In electronics development, these roles are distinct but complementary. It provides a broader perspective of the journey from design to the finished product if all stakeholders get involved.
Taking such a deep dive will require the full involvement of C-suite leaders. Buy-in from the top executives is paramount for securing resources and maintaining accountability. The planning process should also include preliminary goal-setting and discussions around the scope of the reshoring effort: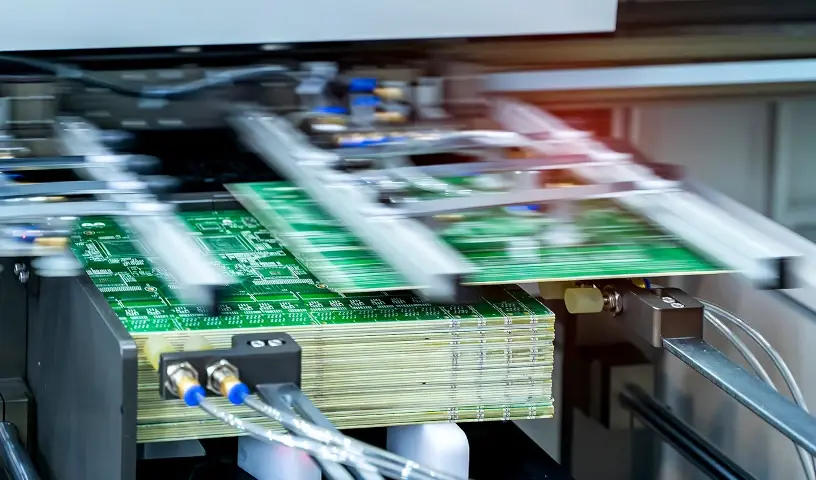 Which overseas production facilities are you hoping to replace?
What product lines could be affected?
What PCBA production capabilities do you need?
What factory capacity do you need to meet your production goals?
The answers to these questions bring focus to reshoring projects.
Two: Conduct a Current State Analysis
After coming up with a plan, it's time to conduct research and analyze the current state of your manufacturing operations. In this step, you will gather data and insights about your existing productivity, as well as the broader market: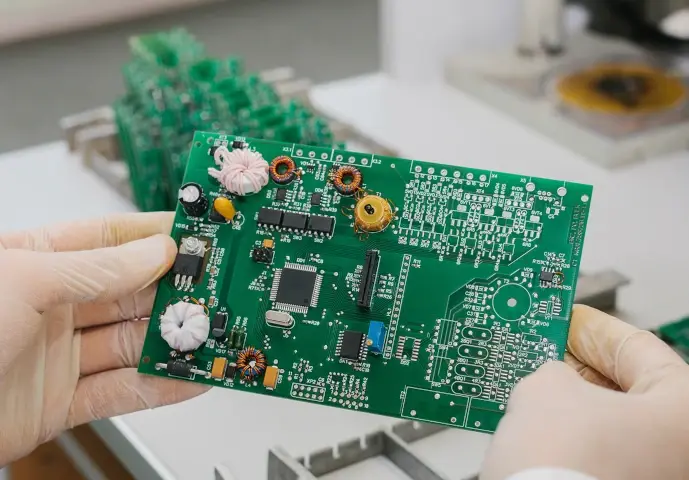 How much volume are you producing today?
How long does it take for you to prototype new designs?
How long does it take to receive finished goods after placing an order?
How much do you spend on transportation, fuel, logistics, and quality control?
These types of questions put a spotlight on risks within your existing offshore operations. They also help you determine where reshoring can add value. Consider using available tools like Reshore Now's Total Cost of Ownership Estimator to understand potential cost savings.


You should ask qualitative questions as well about what it's like to work with overseas vendors:
How easy is it to connect with factory managers?
What's your current documentation process?
How much visibility do you have into your partners' operations?
How reliable and skilled is your outsourced labor?
These questions help paint a comprehensive picture of what issues reshoring aims to solve.
Three: Clarify Your Goals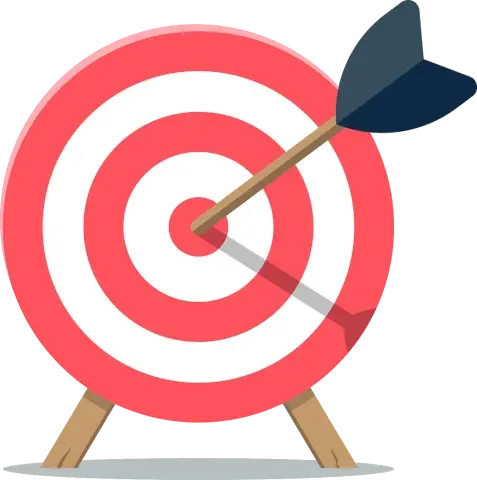 Next, you have to clarify your organization's reshoring goals. The aim here is to delineate between what you want to achieve, what you can achieve, and what's out of scope. Your team members all have to be on the same page during this exercise. This is easier to do if you are thorough in your current state analysis.
After clarifying your goals, prioritize them. Prioritization is crucial because it aligns stakeholders around the roadmap that comes in the next step. Reshoring has many moving parts. Having a clear set of goals with thoughtful prioritization makes it easier to keep everyone on track.
Additionally, clarifying goals enables you to create benchmarks and measure progress. That way, it's obvious whether you are moving toward your desired end state. These benchmarks should cover all the areas where you hope to move the needle. The questions in the planning and current state analysis steps are useful here.
Four: Build a Roadmap
The next step is to build a roadmap that outlines the specific activities you need to execute from start to finish, i.e., from overseas to domestic or nearshore electronics production. This roadmap should specify roles and responsibilities for each activity and include target completion dates.
It's also helpful to think through the resources necessary to complete all roadmap activities: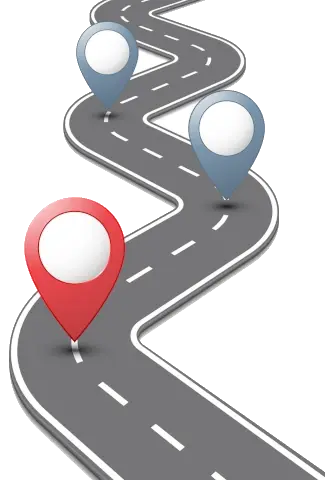 Who will you need and for how long to support the transition?
How many people are potentially affected by the reshoring decision?
Can you execute the transition in parallel or do activities need to happen in parallel?
This last question, especially, has a dramatic impact on your overall reshoring journey. For some organizations, establishing new relationships with North American factories while updating documentation and implementing new processes is possible through a China-plus-one strategy. For others, it's too much to do all of this simultaneously. With some reflection, you can determine which of the two buckets your organization falls into.
Five: Execute, Evaluate, and Refine
Finally, it's time to execute. As you proceed through your reshoring roadmap, keep detailed records of all activities. Review your progress often and make adjustments, if necessary.
Venturing from the roadmap is not uncommon, given how complicated reshoring can be. As we've seen, the supply chain landscape can shift quickly. Leaders may need to adjust and make improvements to existing production processes before capitalizing on new opportunities. Or, they may find they can be more ambitious in their reshoring efforts.
Reshoring is not a one-and-done occurrence. It requires an evolution in thinking. Reshoring opens up new possibilities for how to manage electronic supply chains.
Therefore, it isn't just about replacing APAC manufacturers with factories in Mexico. Reshoring can offer so much more, so long as organizations take these steps seriously.
Why Follow a Formal Reshoring Strategy?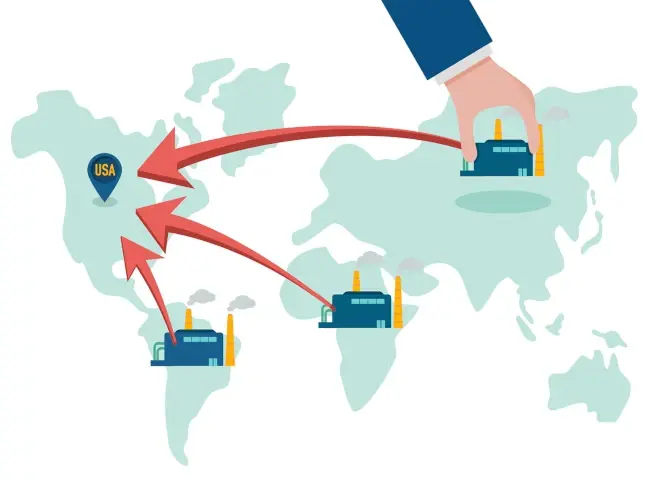 There is no room for error when it comes to reshoring. That's why having a formal reshoring strategy is so important – it forces you to set clear and attainable goals. It gives people confidence and reveals new opportunities and potential risks.
Furthermore, a formal reshoring strategy keeps leaders accountable. It's only worth the investment if it increases long-term supply chain resilience, performance, and agility. Reshoring is not meant to be a temporary solution during a crisis or disruption.
At the same time, reshoring is not a panacea. Companies still have to partner with high-quality, high-integrity manufacturers. They need access to labor, components, and factory capacity.
They also need tools that simplify or enhance the electronics production lifecycle. So, you can't simply pull production volumes from long-time overseas vendors and expect to be successful.
Utilizing a cloud manufacturing partner like MacroFab is an easy way to implement a high-impact reshoring strategy. We help organizations make a seamless transition back to North America through our existing North American manufacturing network. We also offer a suite of cloud-based software tools that empower companies to elevate production.
Related Blog Posts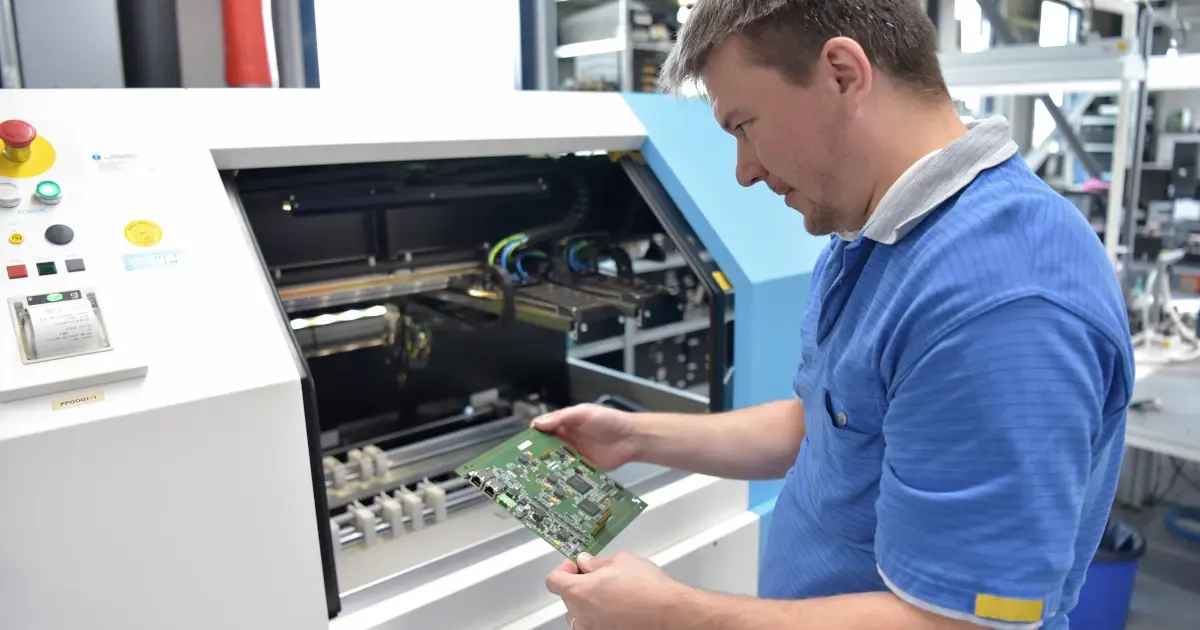 In the coming years, reshoring may be the key to maintaining the US economy's stability.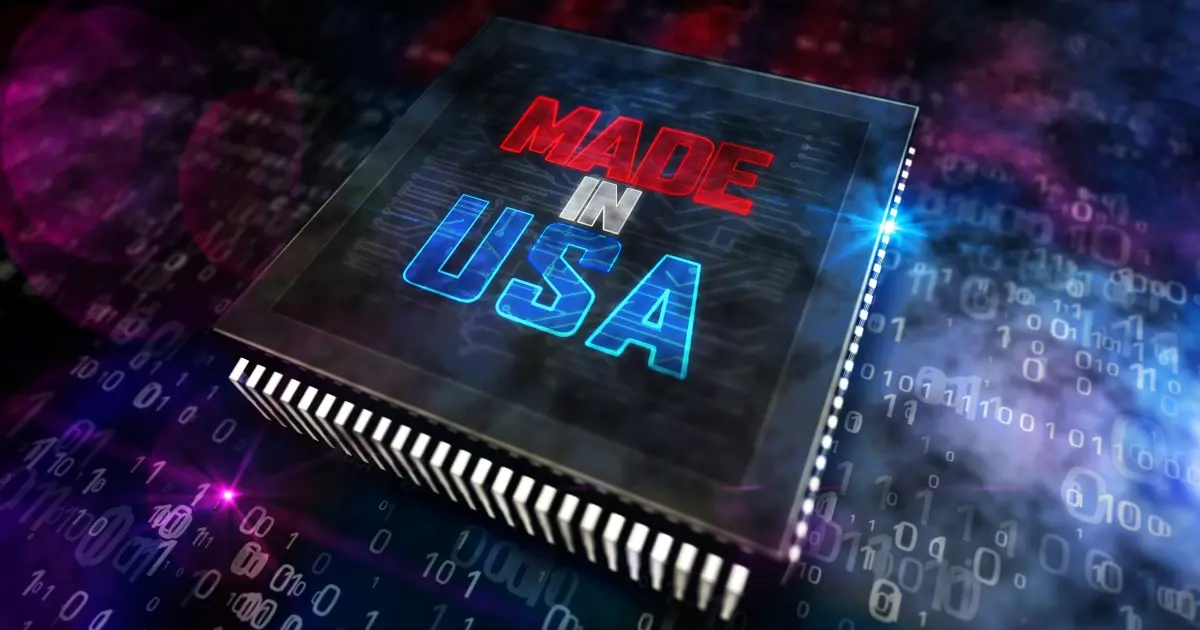 Lately, numerous companies have begun reassessing their global value chains and moving electronics production closer to home.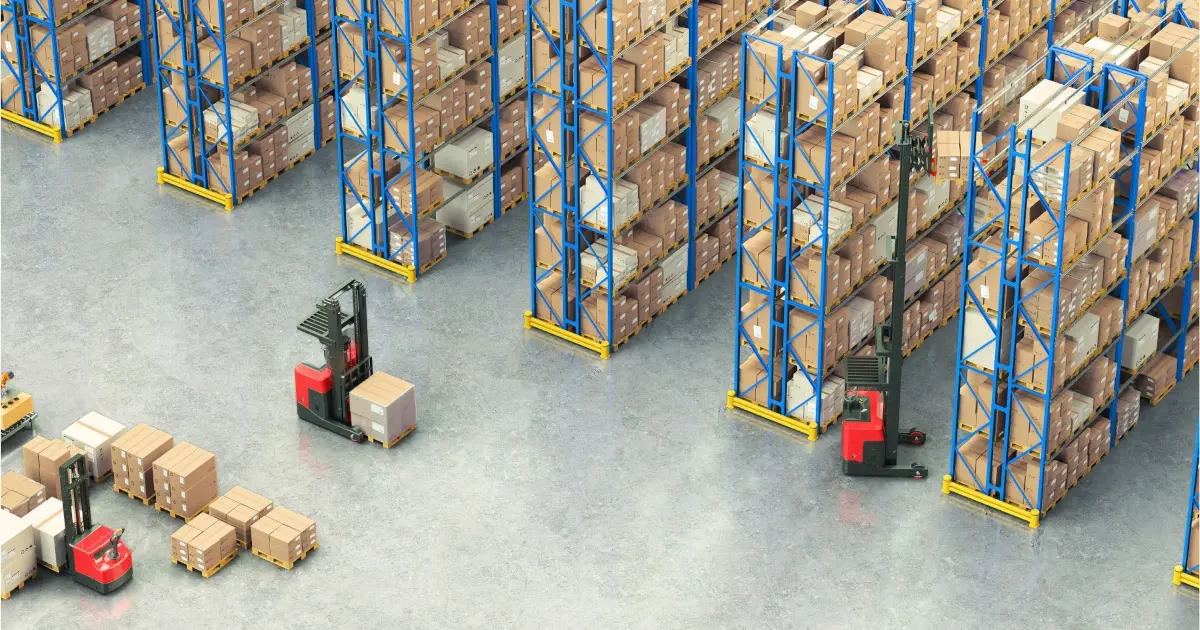 The warehousing crunch has put a strain on electronics companies that rely on quick delivery of electronic components or PCBAs, especially from overseas.
About MacroFab
MacroFab offers comprehensive manufacturing solutions, from your smallest prototyping orders to your largest production needs. Our factory network locations are strategically located across North America, ensuring that we have the flexibility to provide capacity when and where you need it most.
Experience the future of EMS manufacturing with our state-of-the-art technology platform and cutting-edge digital supply chain solutions. At MacroFab, we ensure that your electronics are produced faster, more efficiently, and with fewer logistic problems than ever before.
Take advantage of AI-enabled sourcing opportunities and employ expert teams who are connected through a user-friendly technology platform. Discover how streamlined electronics manufacturing can benefit your business by contacting us today.