About This Webinar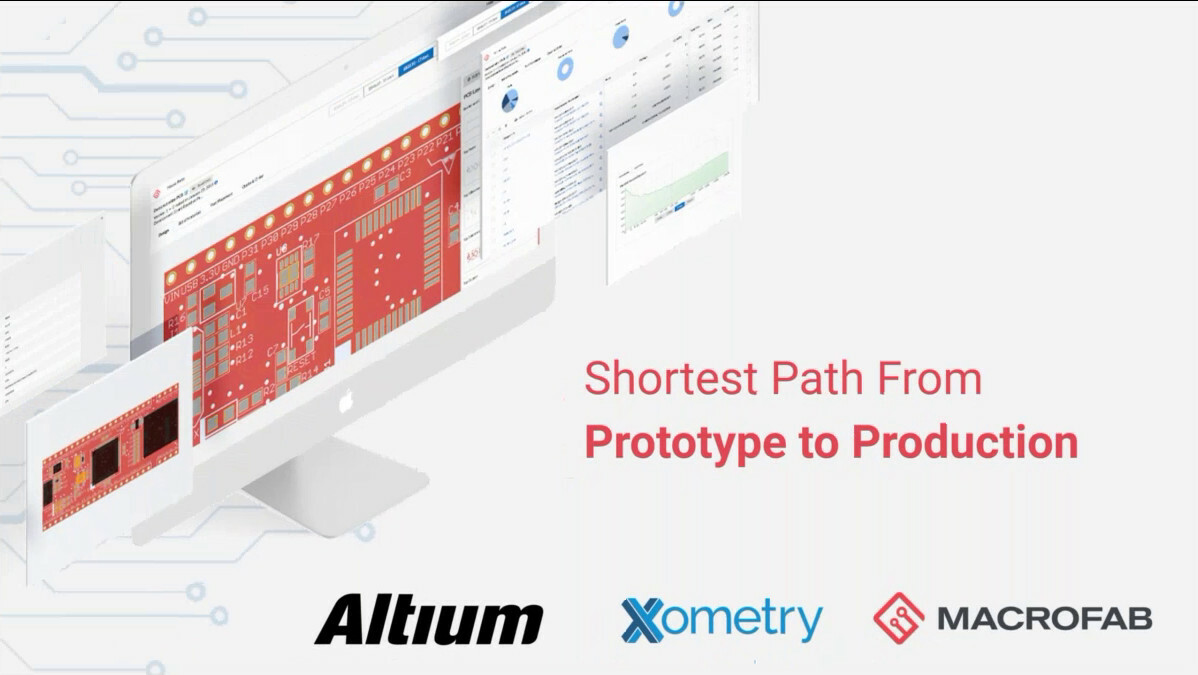 Every product starts at prototyping, but not every product makes it past that that stage. Getting your new design to production as quickly as possible reduces risk and accelerates revenue. Digital manufacturing tools and platforms enable product teams to design, test, iterate, and solve production challenges faster than ever before. Join design and manufacturing experts from Altium, MacroFab, and Xometry to learn how to accelerate your new products from idea to customer and capture market value away from companies using traditional tools and methodologies.
What you will learn:
The current state of digital manufacturing, platforms, tools, and capabilities
Leveraging digital manufacturing and design tools to accelerate prototyping
Utilizing digital manufacturing platforms to solve prototype to production transition challenges
Register to Watch
Complete the form below to watch the On-Demand Webinar.
About MacroFab
MacroFab offers comprehensive manufacturing solutions, from your smallest prototyping orders to your largest production needs. Our factory network locations are strategically located across North America, ensuring that we have the flexibility to provide capacity when and where you need it most.
Experience the future of EMS manufacturing with our state-of-the-art technology platform and cutting-edge digital supply chain solutions. At MacroFab, we ensure that your electronics are produced faster, more efficiently, and with fewer logistic problems than ever before.
Take advantage of AI-enabled sourcing opportunities and employ expert teams who are connected through a user-friendly technology platform. Discover how streamlined electronics manufacturing can benefit your business by contacting us today.