About This Webinar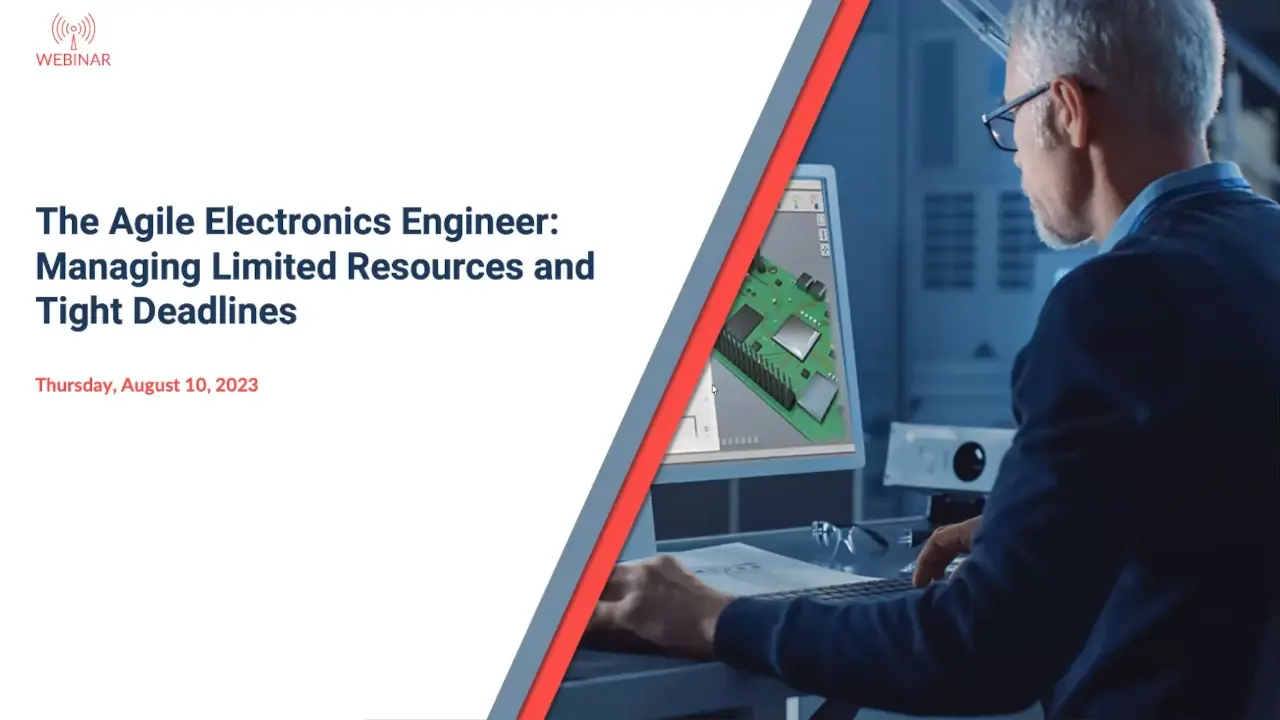 In a rapidly evolving industry, electrical engineers are consistently tasked with delivering complex, high-quality projects under tight deadlines and limited resources. If this sounds familiar, we have a solution for you!
Join us for our insightful webinar tailored to overcome the challenges engineering teams face in today's competitive landscape. By registering for this 30-minute webinar, you will gain access to proven methodologies and strategies to conquer resource constraints and deliver projects on time, without compromising on quality and innovation.
Why Should You Register to Watch?
Our expert-led webinar will not only provide you with actionable strategies, but will also offer a platform to discuss your concerns, share your experiences, and learn from the experiences of others. You'll leave this session with a roadmap to better navigate the challenges in your electrical engineering career.
This is not just a webinar, it's your chance to transform your team's efficiency and productivity. Sign up today and take the first step toward a more efficient electrical engineering future!
Watch Now
Don't miss this opportunity to revolutionize your approach to project management. Register to watch this On-Demand Webinar now.
We're excited to help you break down barriers and achieve new levels of electrical engineering efficiency.
Register to Watch
Complete the form below to watch the On-Demand Webinar.
About MacroFab
MacroFab offers comprehensive manufacturing solutions, from your smallest prototyping orders to your largest production needs. Our factory network locations are strategically located across North America, ensuring that we have the flexibility to provide capacity when and where you need it most.
Experience the future of EMS manufacturing with our state-of-the-art technology platform and cutting-edge digital supply chain solutions. At MacroFab, we ensure that your electronics are produced faster, more efficiently, and with fewer logistic problems than ever before.
Take advantage of AI-enabled sourcing opportunities and employ expert teams who are connected through a user-friendly technology platform. Discover how streamlined electronics manufacturing can benefit your business by contacting us today.