About This Webinar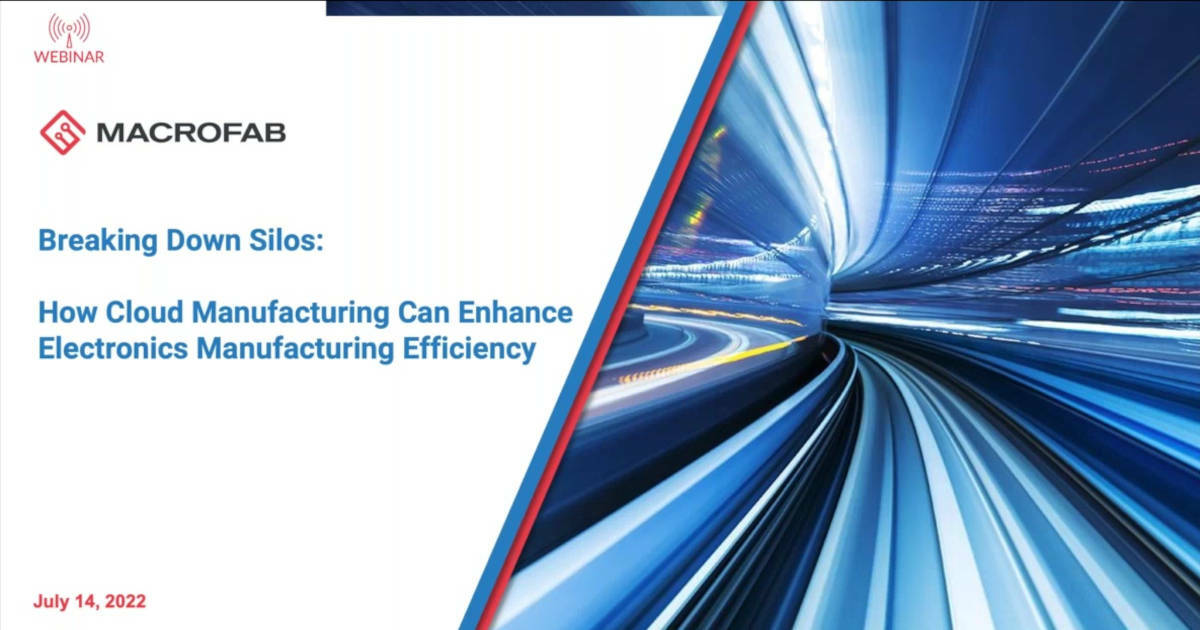 Traditional electronics manufacturing partitions data within independent information silos, impacting order processes and limiting data insights that could drive improvement. But electronics cloud manufacturing provides a data-centric environment that can break down walls between your teams and enhance overall company performance. This webinar will:
Identify common asset and labor bottlenecks that can impede company productivity
Explore strategies to reduce costs, speed up throughput, and make better use of resources
Map and develop key goals that can help you build business flexibility and resilience
Register to Watch
Complete the form below to watch the On-Demand Webinar.
About MacroFab
MacroFab offers comprehensive manufacturing solutions, from your smallest prototyping orders to your largest production needs. Our factory network locations are strategically located across North America, ensuring that we have the flexibility to provide capacity when and where you need it most.
Experience the future of EMS manufacturing with our state-of-the-art technology platform and cutting-edge digital supply chain solutions. At MacroFab, we ensure that your electronics are produced faster, more efficiently, and with fewer logistic problems than ever before.
Take advantage of AI-enabled sourcing opportunities and employ expert teams who are connected through a user-friendly technology platform. Discover how streamlined electronics manufacturing can benefit your business by contacting us today.