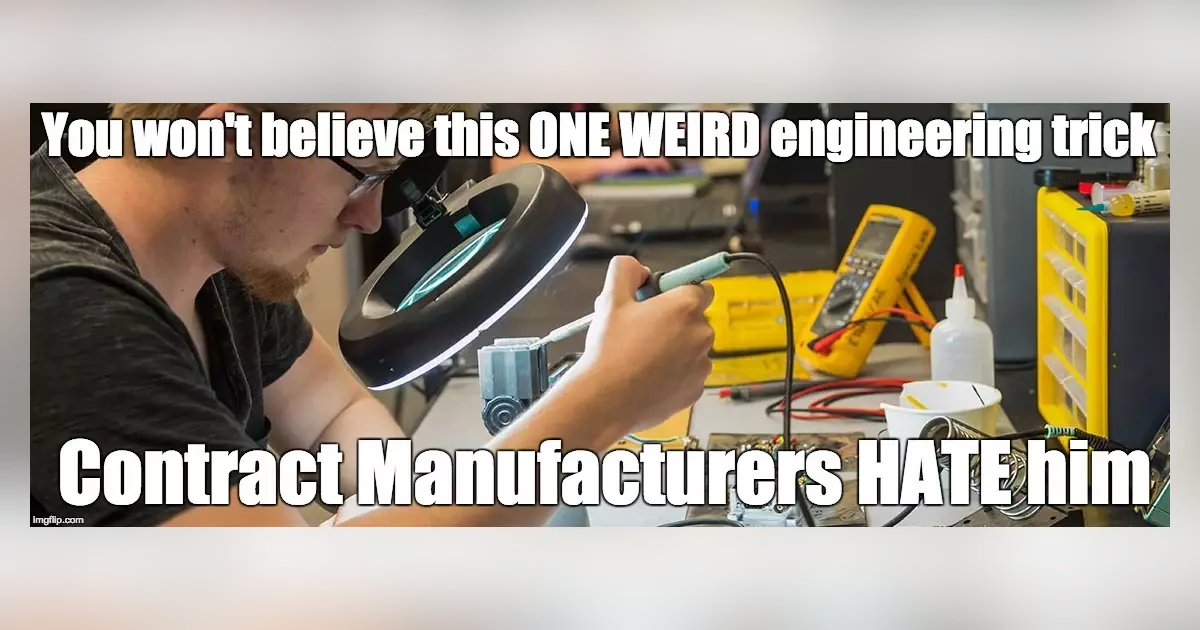 Circuit Break Podcast #30
You won't believe this ONE WEIRD Engineering trick
Related Topics
The CHIPS act is driving chip manufacturers like Texas Instruments, TSMC, and Intel to expand in the US, but there's a shortage of engineering manpower.
How is it possible that Stephen and Parker can talk about solder and soldering supplies for over one hour. Listen to this weeks episode to find out!
What kind of soldering equipment should an engineer look at getting for their bench? Parker and Stephen start discussing equipment and supplies!
Other Resources
August 26, 2016, Episode #30
Parker and Stephen talk about the Analog board of the SSPS and clickbait engineering article titles.
Parker is working on streamlining the Selective Solder Process at MacroFab. Writing a script that will take XYRS data and generate the G-Code for the machine.
Design work on a calibration board for visual systems like the SAIM and calibrating the Selective Solder is being designed.
Stephen is getting the analog side of the SSPS working. The -35V rail has a blown transistor. He found that pnp transistors were flipped C to E!
After testing the circuit node by node, Stephen found some deviations from the simulation. The feedback voltage was supposed to be about 34 volts but it was reading 15.2 and -1.78 for both regulators. Put the scope on the fb nodes and found that the + error amp was oscillating at 12.6kHz and the – regulator was at 2.4kHz. Both error amps has insufficient control feedback. Added a 1M resistor with a 100uF cap in parallel and the oscillation went away (See Figure 1).
Engineering click bait article titles. Parker came up with "5 Cost Saving Tips No Contract Manufacturer Wants You to Know About". Stephen has "The PCB went in the oven. You will never guess what happens next".
Parker wants to design a small battlebot type platform that utilizes an entire 16″x16″ panel that includes the mechanical chassis parts. Can reuse the controller board for even larger bots.
Popular Internet of Things forecast of 50 billion devices by 2020 is outdated. Revised to 30 or so Billion depending on who you talk to.
About the Hosts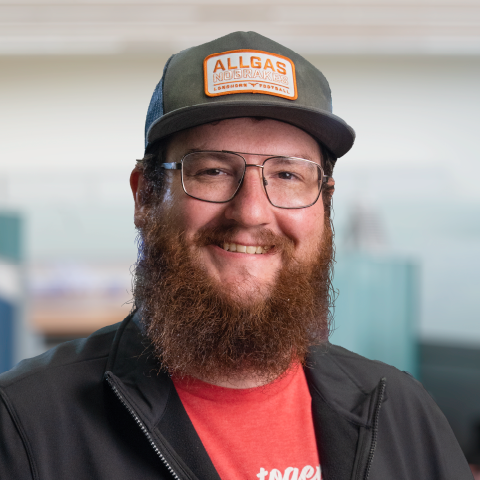 Parker Dillmann
Parker is an Electrical Engineer with backgrounds in Embedded System Design and Digital Signal Processing. He got his start in 2005 by hacking Nintendo consoles into portable gaming units. The following year he designed and produced an Atari 2600 video mod to allow the Atari to display a crisp, RF fuzz free picture on newer TVs. Over a thousand Atari video mods where produced by Parker from 2006 to 2011 and the mod is still made by other enthusiasts in the Atari community.
In 2006, Parker enrolled at The University of Texas at Austin as a Petroleum Engineer. After realizing electronics was his passion he switched majors in 2007 to Electrical and Computer Engineering. Following his previous background in making the Atari 2600 video mod, Parker decided to take more board layout classes and circuit design classes. Other areas of study include robotics, microcontroller theory and design, FPGA development with VHDL and Verilog, and image and signal processing with DSPs. In 2010, Parker won a Ti sponsored Launchpad programming and design contest that was held by the IEEE CS chapter at the University. Parker graduated with a BS in Electrical and Computer Engineering in the Spring of 2012.
In the Summer of 2012, Parker was hired on as an Electrical Engineer at Dynamic Perception to design and prototype new electronic products. Here, Parker learned about full product development cycles and honed his board layout skills. Seeing the difficulties in managing operations and FCC/CE compliance testing, Parker thought there had to be a better way for small electronic companies to get their product out in customer's hands.
Parker also runs the blog, longhornengineer.com, where he posts his personal projects, technical guides, and appnotes about board layout design and components.
Stephen Kraig
Stephen Kraig began his electronics career by building musical oriented circuits in 2003. Stephen is an avid guitar player and, in his down time, manufactures audio electronics including guitar amplifiers, pedals, and pro audio gear. Stephen graduated with a BS in Electrical Engineering from Texas A&M University.
Special thanks to whixr over at Tymkrs for the intro and outro!