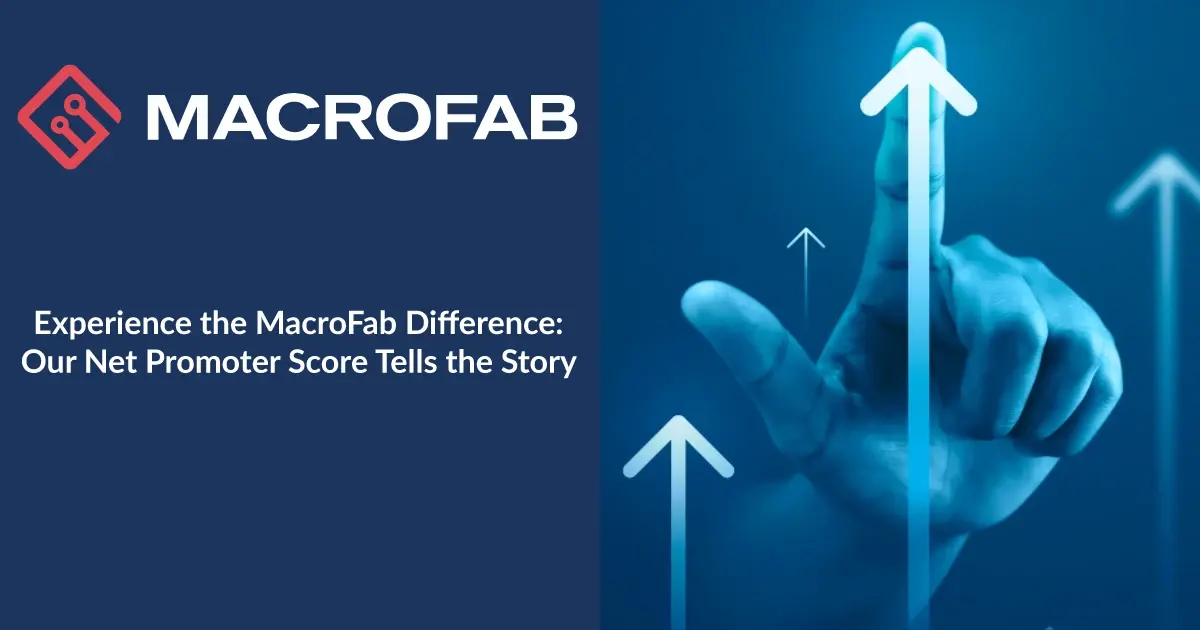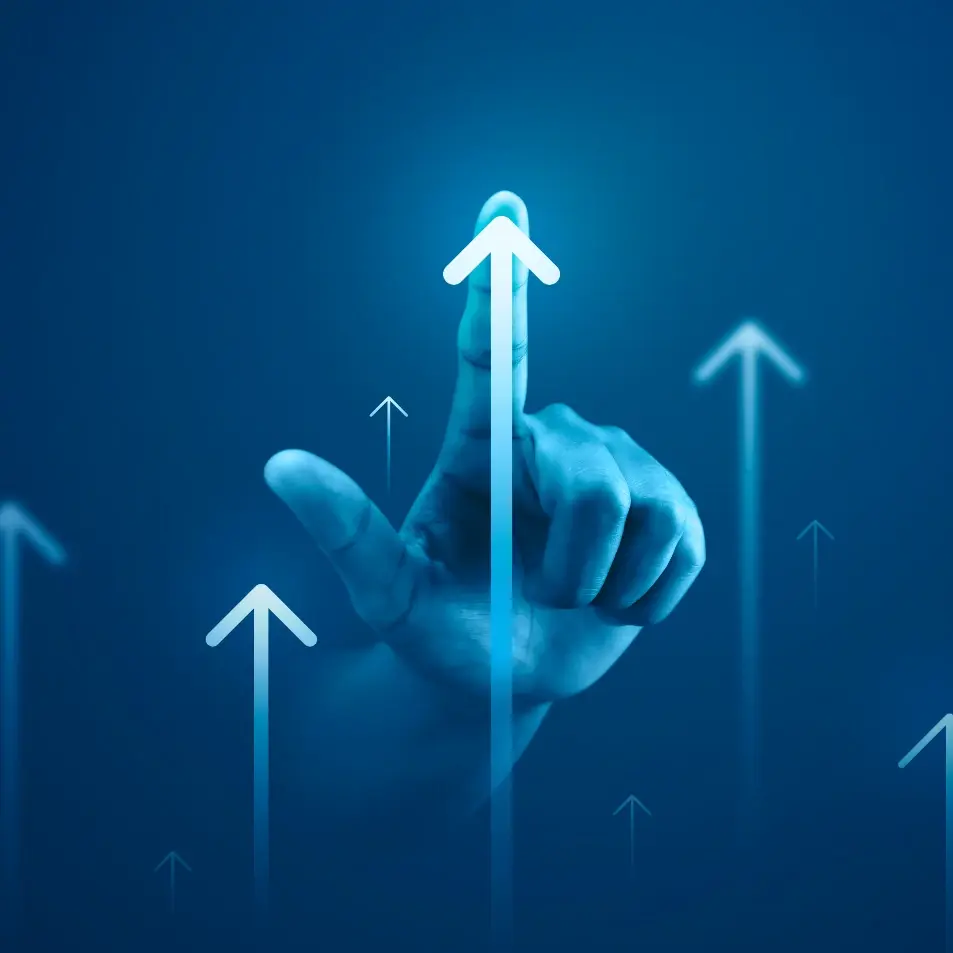 Experience the MacroFab Difference: Our Net Promoter Score Tells the Story
Find out why our clients are our biggest advocates.
At MacroFab, we're not just dedicated to providing top-notch electronics manufacturing services; we're committed to ensuring your absolute satisfaction. The evidence? Our impressive Net Promoter Score (NPS) of 54.
Standing Above Average
In an industry where the average Net Promoter Score is one, MacroFab is proud to stand head and shoulders above the rest. We're not just surpassing the industry standard — we're redefining it.
Understanding The NPS

The Net Promoter Score is a simple yet powerful tool for measuring customer satisfaction and loyalty. It asks one fundamental question: "On a scale of 0-10, how likely are you to recommend our company/product/service to a friend or colleague?"

The score is calculated by subtracting the percentage of detractors (those who score 0-6) from the percentage of promoters (those who score 9-10). The result is a score ranging from -100 to 100. In short, the higher the score, the greater the customer satisfaction and loyalty.

What MacroFab's High NPS Means For You

Our NPS of 54 isn't just a number; it's a testament to our commitment to you. It signifies that our clients aren't merely satisfied — they're enthusiastic advocates of our services.

Choosing MacroFab means choosing a partner that will go above and beyond to ensure your success. It means that you can depend on a team that is constantly improving to meet and exceed your expectations. It's about choosing a partner that values your trust and works tirelessly to earn and keep it.
Together, Let's Redefine What's Possible in Electronics Manufacturing.
Join us at MacroFab, where your satisfaction is our benchmark for success.
Reliable, Scalable North American Manufacturing
Over 100 vetted, quality factory lines with ready capacity for orders of every size, right in your backyard.
Guaranteed Quality
MacroFab's one-year quality guarantee ensures products are right, or we will fix
them for free.
Expert Support
With MacroFab's internal teams offering DFM, DFA, and DFx support, you can ensure success and stay ahead of the competition.
Worry-Free Pricing
MacroFab's proprietary algorithms leverage a competitive bidding process and ensure you get the best possible price for your projects.