Related Topics
We'll delve into essential aspects of incorporating Poka Yoke principles into PCBA design including DFM, and Clear Labeling and Documentation.
This is more than a promotional offer; it assures you are getting the best value for your money without having to sacrifice quality.
We'll provide a clear summary of the most common circuit board testing methods improving your PCBA manufacturing process.
Other Resources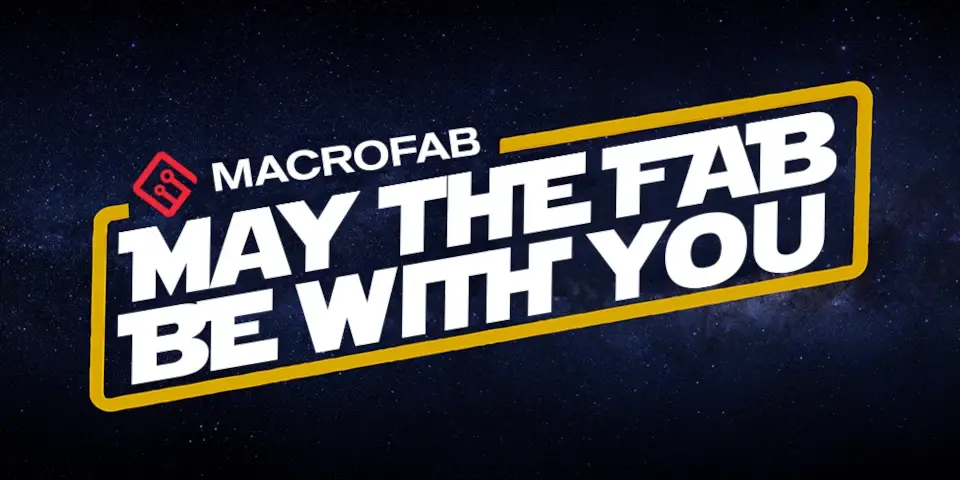 Join us for an exclusive event where we'll explore the latest advancements in our industry and unite in the quest for technological innovation.
See details below and may the force of innovation be with you!
May 4th, 2023
6:00 PM - 9:00 PM CDT
MacroFab
10305 Round Up Ln Suite 400
Houston, TX
Join the rebellion against mediocre electronics manufacturing and unite with MacroFab at our May the Fab Be With You gathering on May 4th in Houston. It's the largest congregation of EMS professionals in the galaxy( well, kind of, maybe) and we're inviting you to be a part of it. May the force of good electronics be with you!
Make the Kessel Run to Houston so you can experience the excitement up close. Attend our May the Fab Be With You event and catch all the action:
Take an exclusive tour of our newly expanded production facility and see firsthand how we're building the technology of the future.
Have a chance to meet and talk to our team of rebel electronic experts
Connect with other like-minded colleagues from across the universe, all while enjoying tasty refreshments fit for a Jedi Knight.
The Force is strong with those who join us on this quest to revolutionize the galaxy of electronics manufacturing. Register now and prepare to embark on a journey that will be long remembered in the annals of history. Together, we will unlock new possibilities and forge a path to a better tomorrow.