If You're Still Making Things The Way They Were Made Last Century, How Can You Compete?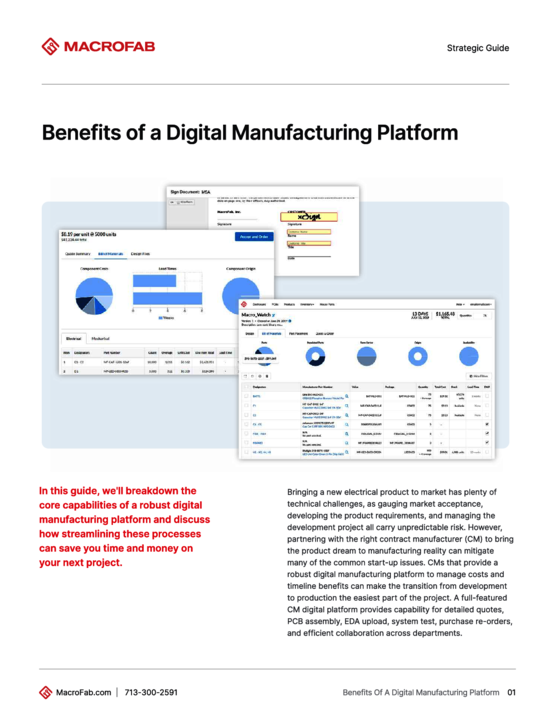 New electrical products face plenty of challenges, but your CM's technological sophistication shouldn't be one of them. Electronics manufacturing is gaining new opportunities thanks to digital manufacturing platforms.
By working with a CM that provides a complete digital turnkey solution, you can consolidate all your data, communication, and files onto a single platform. Connected digital manufacturing combines 21st-century buying ease and functionality with electronics production excellence. In this white paper, we will explain the benefits of this approach, including:
An overview of how digital manufacturing simplifies CM and internal communications
How digital transformation maintains your competitive edge
Expanding your manufacturing options with elastic factory capacity
Using digital manufacturing to simplify post-production services
Streamlining paperwork and data management with a traceable footprint
Register to Download
To download this document, please complete the form below.
What It Is
An overview of digital electronics manufacturing's benefits
Who It's For
Product owners and decision-makers
How To Use It
Improve your competitive advantage by using the latest manufacturing technologies