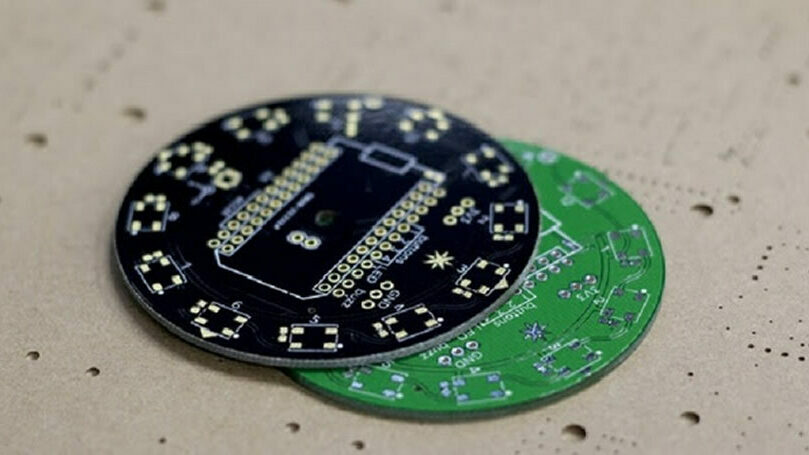 MacroFab Blog
Unlocking Your Startup Success: PCBA Prototyping Made in America
Related Topics
Reshoring offers a solution to persistent problems of instability, lending companies the resilience needed to succeed now and into the future.
Other Resources
A startup's journey can be both exhilarating and daunting, particularly when dealing with manufacturing intricacies like Printed Circuit Board Assembly (PCBA) prototyping for your game-changing product idea. It is perfectly normal to feel overwhelmed, and that's why we are here to provide clarity and guidance. If your journey is like a puzzle, this guide will help you fit the pieces together.
PCBAs: A "Made In America" Initiative
Have you been concerned that PCBA prototyping must be outsourced to overseas manufacturers? Fortunately, that is no longer the case! It is no longer a challenge to locate a US-based manufacturer capable of providing high-quality, reasonably priced PCBA prototyping services. American manufacturers have responded to the growing need for reliable PCBAs among groundbreaking startups and innovative small businesses. You can now access a wealth of PCBA prototyping services right here, supporting the spirit of 'Made in America'.
Not only does this support the local economy, but it also drives brand value through improved quality and better IP protection. Moreover, using a US-based partner for your electronics manufacturing needs can significantly reduce your supply chain risks and ensure timely delivery to your end customers.
Startup PCBA Prototyping at an Affordable Price
Are you concerned about the cost of your initial prototyping run? While it is true that prototypes don't always pay off for manufacturers, turnkey PCBA assembly providers may be the answer. With sophisticated software, these service providers have been able to merge prototype orders from several customers into larger batches to increase efficiency and reduce waste, reducing costs even for one-off orders. It's about delivering high value at an affordable price.
Getting PCBA Prototyping Done Quickly
The next critical question you might have is how soon will I receive my PCBA prototype. Time is precious in a startup world, and your choice of PCBA prototyping partner can play a significant role in your timeline. Compared to traditional vendors, progressive service providers can deliver your order within days if they follow the most modern methodologies. With an agile partner, you can receive an immediate quote after uploading your design documents and Bill of Materials.
Likewise, don't be fooled by companies promising 24-hour turnaround. Make sure you read the fine print: that clock typically starts once your components arrive at the fab house, and doesn't include shipping time after manufacture.
Project Management Transparency
Can you monitor your project's progress? You absolutely should be able to.
Your PCBA prototyping service provider should offer an online portal for comprehensive project management and tracking. It should allow for real-time modifications and provide round-the-clock access to run reports. (Hint: MacroFab's technology platform does all this and more.)
From design to manufacture, your startup deserves all-encompassing services and solutions for every stage of your product's lifecycle. Even when you're looking for a prototyping partner, make sure you're considering the next steps and whether a company can handle larger production orders, assemble your full electronic product including its enclosure, manage finished inventory, and ship products to your end customers.
If you select an on-demand or cloud manufacturer, they will handle all of the parts sourcing for you. They use long-standing relationships with suppliers to get the best prices. Some even buy popular parts in bulk at discounted rates and pass those savings on to you through a program called House Parts.
We hope this has answered a few of your burning questions. Got more? Just drop us a line. We're happy to help.
Engineers are drowning in administrative tasks.
Modernize how you build electronics with the MacroFab Platform.
Related Blog Posts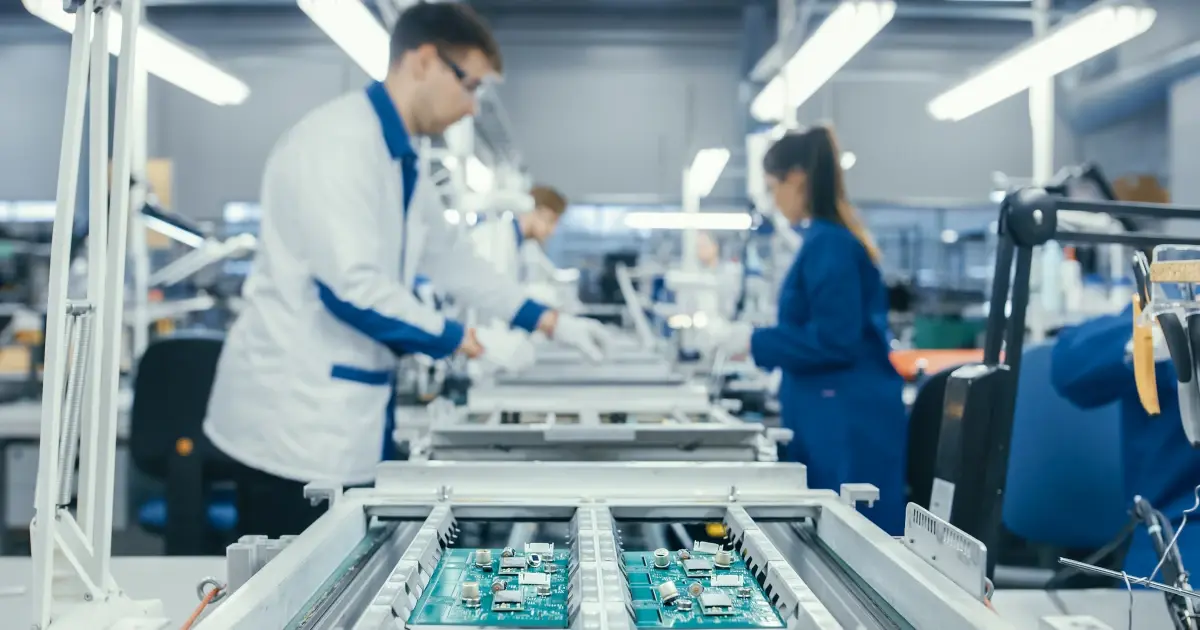 Reshoring offers a solution to persistent problems of instability, lending companies the resilience needed to succeed now and into the future.
About MacroFab
MacroFab offers comprehensive manufacturing solutions, from your smallest prototyping orders to your largest production needs. Our factory network locations are strategically located across North America, ensuring that we have the flexibility to provide capacity when and where you need it most.
Experience the future of EMS manufacturing with our state-of-the-art technology platform and cutting-edge digital supply chain solutions. At MacroFab, we ensure that your electronics are produced faster, more efficiently, and with fewer logistic problems than ever before.
Take advantage of AI-enabled sourcing opportunities and employ expert teams who are connected through a user-friendly technology platform. Discover how streamlined electronics manufacturing can benefit your business by contacting us today.