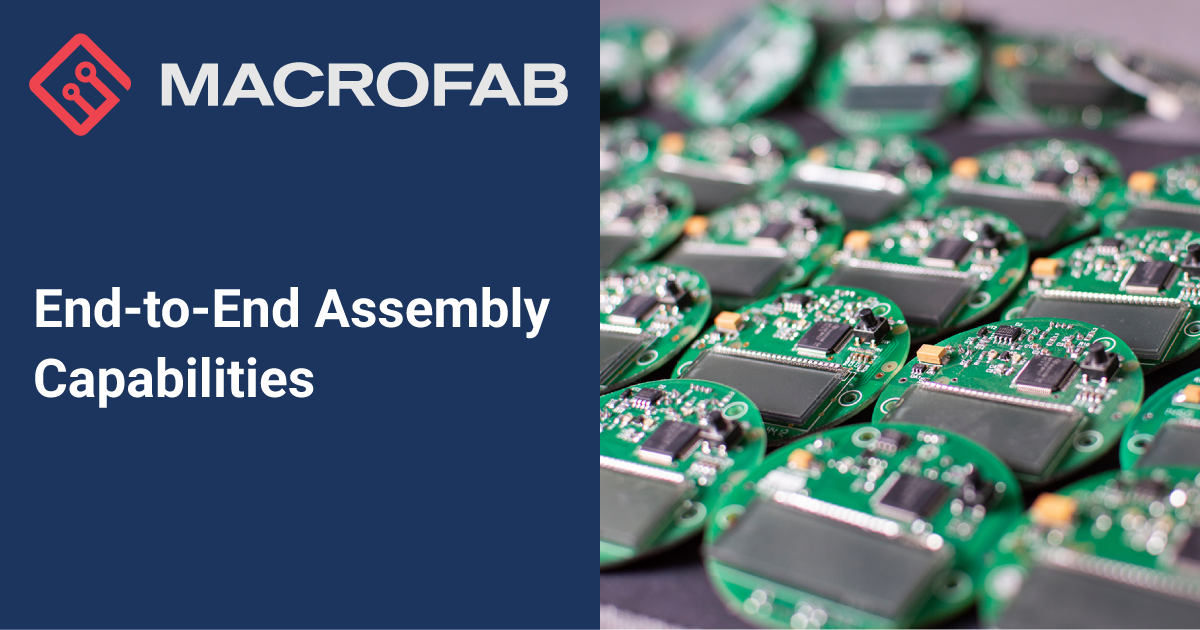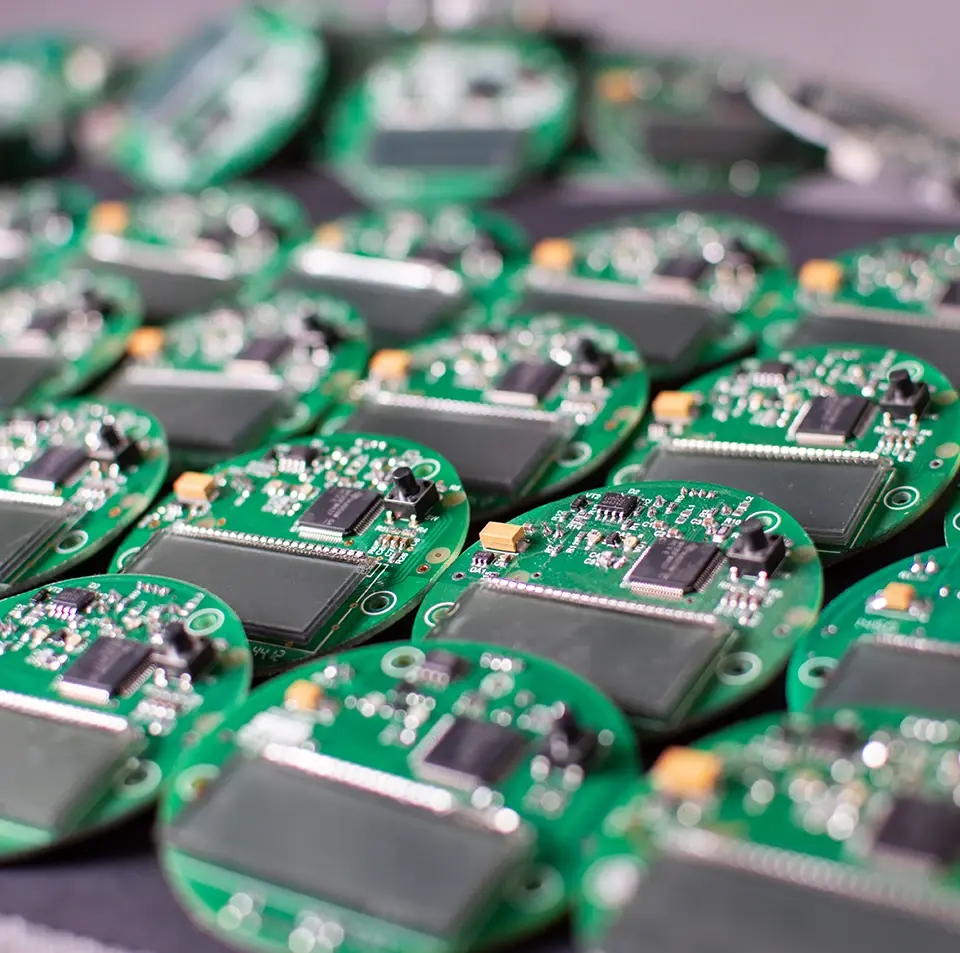 End-to-End Assembly Capabilities
Keep everything under control with one electronics manufacturing solution designed to manage and optimize every stage of your production
In the world of electronics manufacturing, juggling multiple vendors across the product lifecycle can be a daunting and time-consuming task. Enter MacroFab – the revolutionary technology platform for electronics manufacturing. Whether you need prototyping, PCB assembly, cable assembly, or final product assembly, MacroFab's vast North American factory network is ready to provide you with whatever you need.
Eliminate Downtime & Keep Ahead of the Competition
Any downtime between prototyping, production, and post-production services can delay the delivery of your final product. That's why MacroFab offers a comprehensive electronics manufacturing solution to seamlessly transition your order from prototyping to full-scale manufacturing to post-production with zero disruptions.
Always Made in North America

Easily integrate with our existing factory lines and transition from overseas manufacturers to North America without having to find, evaluate, and negotiate contracts for prototyping, production, aftermarket services, and shipping. Using our reputable network makes migrating to North American manufacturing a straightforward process.

The Capabilities You Need

Whether you need a single-sided assembly or a double-sided assembly, SMT or through-hole components, 100 units or 100,000, MacroFab has the right factory line for your project. All orders are compliant with RoHS regulations and meet IPC-A-610H class 2 standards.

Identify Project Barriers Sooner

When a single team handles your project from start to finish, bottlenecks can be identified sooner. Make informed decisions in realtime to ensure your project stays on track and within budget.

Reduce Last-Minute Delays and Mistakes

Ensure that your project's sensitive details get handled by the experts who know it inside out to reduce the possibility of mistakes in post-production delaying your deadlines.
From Beginning to End, Count on MacroFab
Leverage MacroFab's integrated platform to reduce overhead, accelerate time to market, and optimize your supply chain. With MacroFab, you can deliver fully assembled, market-ready products faster and exceed your customers' expectations.
Design and Prototype
Rapid turnaround using American-based design iteration.
Production Options
Scalable North American options for small and large orders.
Post-Production Finishing
Deliver market-ready products with all-inclusive post production services
Warehousing & Shipping
Minimize inventory costs while optimizing space utilization.