Improve your PCBA design skills with these tips and hints.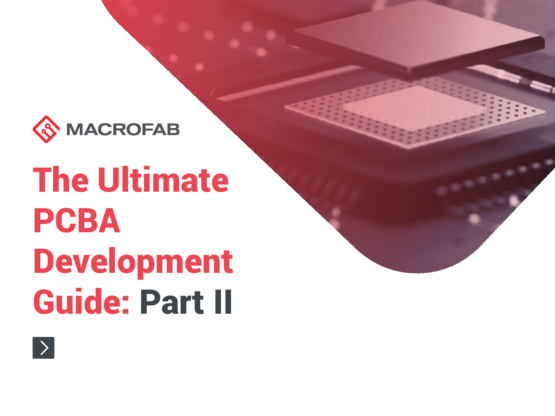 PCBA products must be built at speed with focus and flexibility. Complex builds have to be designed and manufactured according to tested standard practices in order to be of high quality and durability.
The process of taking an idea from conception to production can be hard and lengthy if it's not properly executed. MacroFab makes it easy with its step-by-step guide. Keep key information at your fingertips as you move forward with circuit board assembly.
The guide is divided into two parts. Our second section discusses what happens once your PCBA prototype moves into production, covering topics such as
The PCBA production process in a nutshell Tips for optimizing your PCBA design
Considerations for quality control and supply chain management
How to avoid common manufacturing mistakes
The reasons why more and more companies are adopting agile processes
Register to Download
To download this document, please complete the form below.
What It Is
Step-by-step instructions for developing, prototyping, and manufacturing PCBAs
How To Use It
Build better habits and achieve better results by reexamining the complicated process of designing and manufacturing PCBAs.