Published on May 30, 2018
Written by The MacroFab Team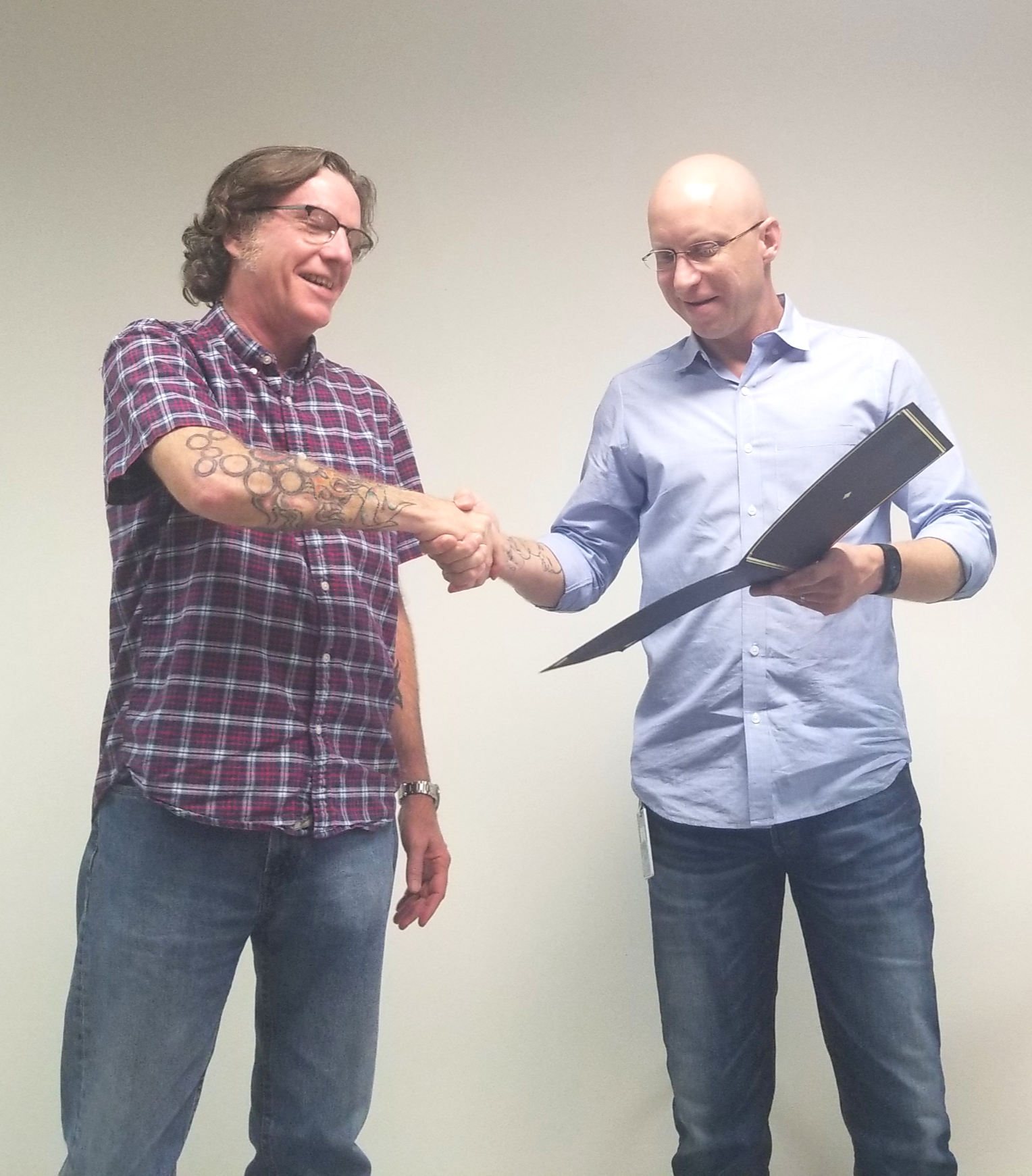 "We are thrilled to announce that Jerry has been selected as the recipient of the coveted MF Employee of the quarter (Q1) 2018 award, and we cannot be more proud of him! As our Customer Support Manager, Jerry is an indispensable asset to our company, constantly going above and beyond to ensure that our customers receive the highest level of care and attention.
Jerry's dedication to our customers is evident in his close collaboration with all of our departments, ensuring that our clients receive the best possible experience. His ability to understand their needs and provide them with timely and effective solutions has helped build trust and loyalty among our customers.
Jerry's unwavering commitment to excellence was particularly evident when he was faced with a lack of information regarding customer support tickets. Instead of accepting the status quo, Jerry took it upon himself to conduct a comprehensive data collection and analysis to identify the root cause of the issues and come up with solutions to fix them.
Jerry's positive attitude and focus on customer satisfaction are what make him truly deserving of the MF Employee of the quarter (Q1) 2018 award. His exceptional work ethic and dedication to his job have undoubtedly contributed to the success of our company.
Always keeping the right frame of mind to make sure our customers are delighted is what makes him incredibly worthy of being the Mf'er of Q1 2018! Great job, Jerry! "
Engineers are drowning in administrative tasks.
Modernize how you build electronics with the MacroFab Platform.
About MacroFab
MacroFab offers comprehensive manufacturing solutions, from your smallest prototyping orders to your largest production needs. Our factory network locations are strategically located across North America, ensuring that we have the flexibility to provide capacity when and where you need it most.
Experience the future of EMS manufacturing with our state-of-the-art technology platform and cutting-edge digital supply chain solutions. At MacroFab, we ensure that your electronics are produced faster, more efficiently, and with fewer logistic problems than ever before.
Take advantage of AI-enabled sourcing opportunities and employ expert teams who are connected through a user-friendly technology platform. Discover how streamlined electronics manufacturing can benefit your business by contacting us today.